Committee for Members in Practice
---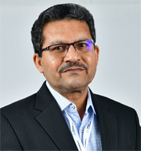 Chairman, Committee for Members in Practice
CA. Satish Kumar Gupta
Phone: +91 9828012935
Mobile: +91 9828012935
E-mail: satishgupta1004@gmail.com
Terms of Reference
To address the issues of profession and challenges faced by the CA Firms & Members in Practice, review the regulatory impediments and to suggest changes in this regard for strengthening and developing the capacity of CA Firms / Practitioners enhancing their competence and improving their visibility amongst the business community and to develop the Capacity Building Measures & to prescribe standards of Professional Practice for the enhancement of the Practice Portfolio of the Members in Practice & CA Firms.
To review the regulatory impediments for formal and informal Networking, Merger, De-Merger of CA firms, Corporate Form of Practice, LLP, MDP and other consolidation measures for CA Firms & Members in Practice and review the progress of the various measures of Consolidation for CA firms & Members in Practice in the context of current rules and procedures and to suggest measures including changes & Comprehensive guidance for ensuring effective consolidation and networking of CA firms/Practitioners and to standardize implementation issues at the Firms/Practitioner level.
To promote the various form of practice/consolidation by way of encouraging collaboration amongst the professionals/experts in the relevant fields and establishing the Bridge among the Practitioners & CA Firms by means of various endeavors in Capacity Building & Consolidation Measures for them.
To take all steps and actions required for creating the IT platform for CA Firms & Members in Practice for developing a technical forum for enabling them to provide effective and value-added services.
To conduct/arrange the Workshops/Summits/Conferences/Seminars/
Brainstorming Sessions/Interactive Sessions/ MDPs/EDPs/Residential Refresher Courses/ Orientation programme/Residential Programme/ other programmes /Courses/ Certificate Courses/Post Qualification Courses by the Committee & arrangement for Ph.D./ post qualification Academic Programme/ Knowledgebase programme/other programme in collaboration with Universities/Eminent Institutes /any other entities in India/Abroad by the Committee and develop ways & means to enhance the knowledge base of Members in Practice to enable them to manage practice in efficient manner and to assist them in identifying emerging and specialized service areas of practice for the Members.
To develop or provide IT enabled services for Members in Practice & CA Firms and to create or provide knowledge contents in various forms for facilitating all professional requirements of Practicing CAs and to release Material/Reference Material or Knowledge matter or CD/DVD or Electronic matter or Tools on the issues of new/emerging areas of practice/ other professional interest and to facilitate and improve skills in all field of finance, Accounts, Tax and Audit and other contemporary subject of professional interest
Facilitating Beneficial Products and/or Services for Skill Development, Knowledge Management, Personal/Professional Security/Benefits etc. and such other products/services for professional growth & development of Members.
To prescribe/recommend the Minimum scale of Fees for the professional assignments done by the Chartered Accountants.
To Interact/Network with MSME/Other Ministries/ National/International entities & Practitioners/CA Firms and organize the programme with them for Members in Practice & CA Firms to enable them to carve out newer areas of the profession.
To develop ways & means for Empowerment of Young, Senior & Practicing Members & CA Firms of ICAI through various focused endeavours undertaken by the Committee for them.
Members
Members
CA. Satish Kumar Gupta, Chairman
CA. Prasanna Kumar D , Vice-Chairman
CA. Atul Kumar Gupta, President (Ex-officio)
CA. Nihar Niranjan Jambusaria, Vice-President (Ex-officio)
CA. Anil Satyanarayan Bhandari
CA. Prafulla Premsukh Chhajed
CA. Dheeraj Kumar Khandelwal
CA. Shriniwas Yeshwant Joshi
CA. Durgesh Kumar Kabra
CA. Aniket Sunil Talati
CA. Dayaniwas Sharma
CA. Rajendra Kumar P
CA. M P Vijay Kumar
CA. Sushil Kumar Goyal
CA. (Dr.) Debashis Mitra
CA. Pramod Kumar Boob
CA. Manu Agrawal
CA. Anuj Goyal
CA. Prakash Sharma
CA. Kemisha Soni
CA. Hans Raj Chugh
CA. Pramod Jain
CA. Rajesh Sharma
Shri Gyaneshwar Kumar Singh
Co-opted Members
CA. Aatman Shah
CA. Sunil Kumar Mor
CA. Rajasekhara Reddy Eada
CA. Vijay Garg
CA. Mukesh Chaudhary
CA. Mastan Singh Chambyal
CA. Sripriya Kumar
Committee Profile
OVERVIEW
The Committee for Members in Practice (CMP) is a non-standing Committee of the Institute of Chartered Accountants of India was formed under regulatory provisions of Chartered Accountants Act, 1949. This Committee was formed in the month of February, 2010 under nomenclature 'Committee for Capacity Building of CA Firms and Small & Medium Practitioners' (CCBCAF & SMP) by combining previously formed Committees, Committee for Capacity Building of CA Firms and Committee for Small & Medium Practitioners. The Committee was renamed in the year 2015 as the 'Committee for Capacity Building of Members in Practice' & in the year 2020 the Committee was again renamed as 'Committee for Members in Practice. The objective of the Committee is to enhance the Capacity Building of Members in Practice & CA firms. Thus the ultimate objective of the Committee is to rejuvenate the practice portfolio of Practitioners & CA Firms with the aid of the various endeavours undertaken by the Committee. The Committee also has made various arrangement with various vendor Companies/ entities for providing the various softwares to enhance the Practice portfolio of the Practitioners , Social Security , Finance & other beneficial schemes.
Knowledge Sharing
Initiatives of the Committee for Members
The Committee has initiated various measures for the benefits of the members of ICAI through arrangements with leading service providers which the members may avail at their choice:

Initiatives of the Committee for Students of ICAI
The Committee has initiated various measures in the interest of students of ICAI as wel through arrangements with leading service providers for following benefits:

Healthcare Services

Minimum Recommended Scale of Fees

Loans

Credit Cards Facility

Initiatives of Senior Members

Initiatives of Women Members

E-Newsletter